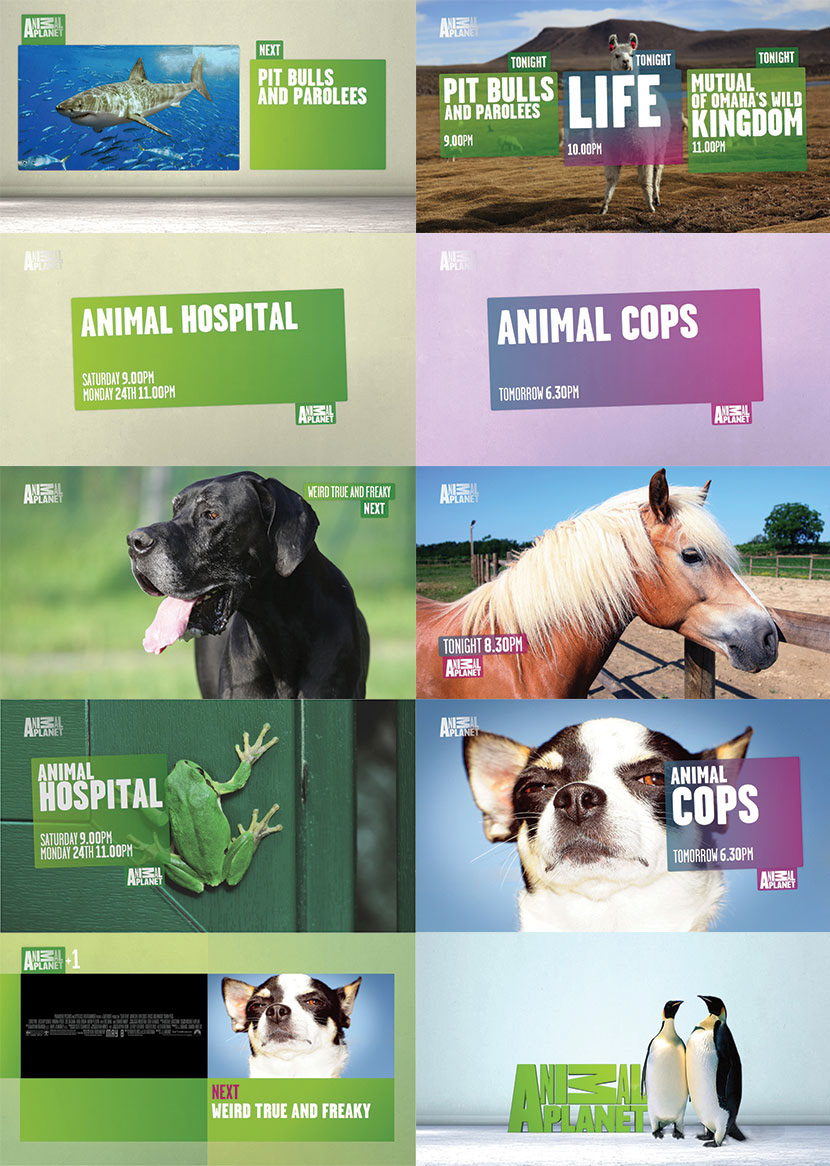 Discovery Networks UK called me in to pitch for the refresh of Animal Planet. The global refresh made in 2007 was aimed at young male viewers, while in the UK the actual audience were older women, emotive, domestic and natural.

The objective was to create a bold, clear on-air identity that could connect those viewers with the values and tone of the channel, based around Animal Planet's shared affection and empathy for animals.

Animal Portraits Idea
We create an animal planet space in which we feature a series of authentic animal "Portraits".
They are photographed in a style that shows off their individual personality thereby capturing the affection and empathy for animals that our audience shares.

Even though I won the pitch and further developed the concept and boards with Discovery creative's team the refresh never made it on air.

CREDITS
Client: Discovery Networks UK
Art director: Carlo De Agostini